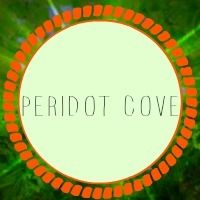 However, I will still be occasionally posting on this blog- so follow if you haven't already!
You may occasionally see something unusual or messy on this blog. Now that I have two, and one is custom designed, I will be using this blog as a test-blog. This means you may see all sorts of layouts/things I'm testing out.
You can remain a reader of this blog, too, but to know exactly what's up with me, follow Peridot Cove. My new blog's vibe is completely different and fresh. ;)
Some of Peridot Cove's features include button swaps (Yes! I have a button!), future contests, a contact form, video posts, and more personal content.
It is a personal blog rather than a beauty/lifestyle blog. Check out my About and FAQ pages for more information, and don't forget to shoot me an email or leave a comment!
Thank you all! Stay tuned for more updates!